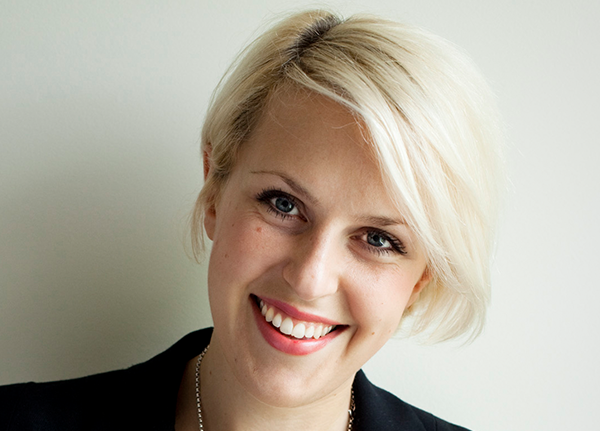 Alexandra Daisy Ginsberg
Designer - Studio Alexandra Daisy Ginsberg
Biography
Alexandra Daisy Ginsberg is a designer, artist and writer, developing experimental approaches to imagine new roles and ideals for design. Designing objects, workshops, writing and curating, Daisy investigates design's aesthetic and ethical futures with collaborators around the world including scientists, engineers, artists, designers, social scientists, galleries and industry. The Dream of Better, her PhD by practice at London's Royal College of Art, uses design to explore our idea of the 'better' future.
Daisy's expertise includes design and synthetic biology. She curated 'Synthetic Aesthetics' (Stanford University/University of Edinburgh, 2010–2013), an international research project between synthetic biology, art and design, and is lead author of Synthetic Aesthetics: Investigating Synthetic Biology's Designs on Nature (MIT Press, 2014). She led the curatorial team for Grow Your Own… Life After Nature, a flagship Wellcome-funded exhibition about synthetic biology at Science Gallery, Dublin (October 2013–January 2014).
Daisy studied architecture at the University of Cambridge, design at Harvard University and Design Interactions MA at the Royal College of Art. She publishes, lectures and exhibits internationally, with work shown at MoMA New York, London's Design Museum, the Art Institute of Chicago, the Israel Museum, the Museum of Contemporary Art, Tokyo and the National Museum of China. Talks include TEDGlobal, PopTech, Design Indaba and DLD. She received the World Technology Award for Design 2011 and the London Design Medal for Emerging Talent 2012, and is twice nominated for Designs of The Year (2011, 2015), with Designing for the Sixth Extinction described as "romantic, dangerous… and everything else that inspires us to change and question the world."
Daisy leads Studio Alexandra Daisy Ginsberg, an experimental design research studio.
All sessions by Alexandra Daisy Ginsberg