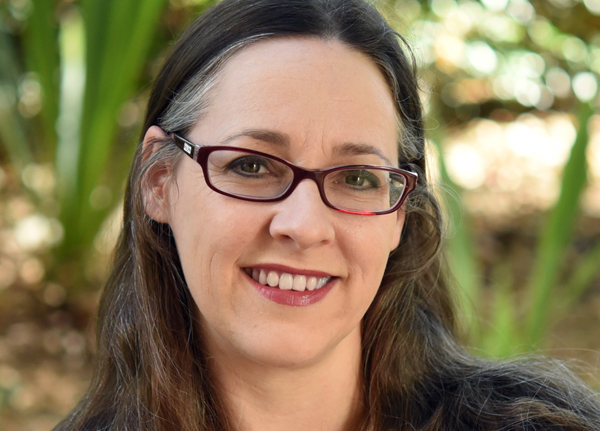 Claudia Vickers
Director of SynBio FSP, Group Leader at The University of Queensland
Biography
Dr Vickers holds joint positions as director of the Synthetic Biology Future Science Platform (SynBio FSP) at the Commonwealth Scientific Investigation and Research Organisation (CSIRO) and as Group Leader at the Australian Institute for Bioengineering and Nanotechnology in The University of Queensland. Her work has been recognised through numerous awards including the
Dr Vickers's research is focussed on applying synthetic biology principles to (a) understand metabolic regulation of the isoprenoid group of natural products, and (b) engineer production of industrially-useful isoprenoids in microbes (yeast, E. coli, and cyanobacteria). Synthetic biology tool development is a core component of the research program. The overall aim of the program is to develop a sufficiently complete understanding of biology such that predictable, reproducible engineering can be achieved. Isoprenoids (terpenes/terpenoids) represent an ideal model system to investigate this challenge. They fulfil many different roles in biology, and as a result of their diversity, they also have myriad industrial applications. Current targets include pharmaceuticals, fragrances, agricultural chemicals, and fuels.
The recently-established CSIRO Synthetic Biology Future Science Platform has a mission to expand Australia's synthetic biology capacity in order to remain internationally competitive in the wide range of industries that SynBio can be applied to. This is mission is underpinned by responsible and transparent development of SynBio technology. The SynBioFSP is looking to develop a collaborative community of practice across Australia and extending internationally.
Dr Vickers is also founding President of Synthetic Biology Australasia, a professional and community society established in 2014 to support synbio development in the region.
Research: http://www.aibn.uq.edu.au/claudia-vickers and http://www.claudiavickers.org/
CSIRO SynBioFSP: https://research.csiro.au/synthetic-biology-fsp/
Synthetic Biology Australasia https://synbioaustralasia.org/
All sessions by Claudia Vickers