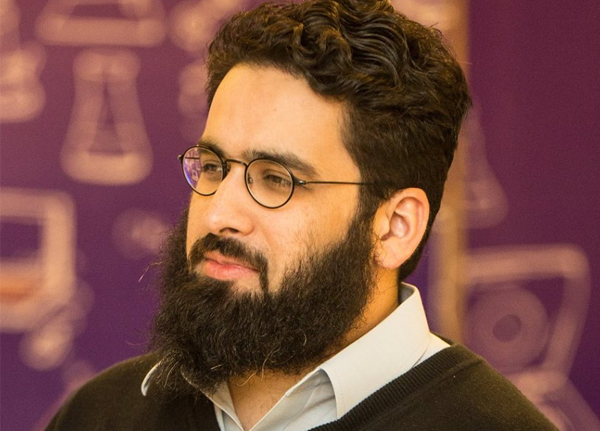 Faisal Khan
Director, Institute of Integrative Bioscience, CECOS University,
Biography
Dr Faisal Khan is the director of the Institute of Integrative Bioscience – a first of its kind multidisciplinary institute founded at CECOS University, a leading engineering university in Pakistan. IIB specifically focuses on interdisciplinary and translational research in areas like metabolic engineering, systems biology and synthetic biology. Dr Khan's research focuses on network biology of cellular processes like cell division and infectious diseases like malaria, dengue fever and tuberculosis, and also pathway design for developing enzymes and proteins that are of industrial value.
Dr Khan's pioneering efforts led the provincial government of Khyber Pakhtunkhwa (KP) to launch the first ever synthetic biology programme (SynBioKP) in the country. iGEM Peshawar, Pakistan's first ever iGEM team was supported by the SynBioKP project.
Faisal also teaches a unique experiential course on entrepreneurship for final year biotechnology undergraduates during which they learn the art of building a startup business around biotechnology and synthetic biology innovations.
Faisal is an ardent advocate of synthetic biology and is also involved in developing synbio courses on the curriculum side. As a member of the National Curriculum Revision Committee at the Higher Education commission, he was successful in introducing synthetic biology electives into both BS and MS Bioinformatics degree programmes.
Dr Khan is board member of the KP Information Technology Board, the KP Advisory Committee for Science and Technology and the KP Higher Education Research Endowment Fund.
All sessions by Faisal Khan