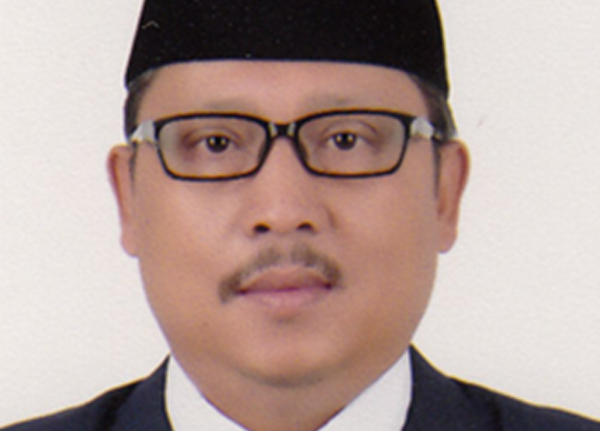 Ocky Radjasa
Director of Research and Community Service - Ministry of Research, Technology and Higher Education
Biography
Dr. Ocky Radjasa obtained his Ph.D degree from Department of Aquatic Biosciences, University of Tokyo, Japan in 2001. He was a DAAD postdoctoral fellow in 2002 in Institute for Chemistry and Biology of Marine environment (ICBM), University of Oldenburg, Germany. Also, he spent one year in Institute of Marine Sciences (IFM-GEOMAR), Kiel, Germany as a Humboldt research fellow.
Dr. Radjasa is a faculty member at Department of Marine Science. He joined this department in 1990 as a Teaching Assistant. Also, he involved in the administration board of the Research Institute as head of Center for Tropical Coastal and Marine Studies since July 2005. He appointed in 2009 as the Editor-in-Chief of Journal of Coastal Development, an official journal of Indonesian Society for Oceanologist (ISOI). Currently, Dr. Radjasa is the director of Research and Community Service at the Ministry of Research, Technology and Higher Education.
Since 2002, his research has focused on several issues including marine molecular microbial diversity and marine microbial natural products with emphasis on marine microbial symbionts as sustainable sources of marine natural products. He also works on the roles of microbial symbionts of corals on degradation and biosorption of pesticides and heavy metals.
Dr. Radjasa was the recipient of 2006 Cipta Lestari KEHATI Award from Indonesian Biodiversity Foundation (KEHATI) for his continuous work on Microbial symbionts of reef's invertebrates as sustainable sources of marine natural products.He teaches several courses namely marine microbiology, marine biotechnology, marine natural products, biochemistry, and basic biotechnology at the University and supervises a number of undergraduate and graduate students at the Diponegoro University and outside the university such as Gajah Mada University and Bogor Agricultural University.
All sessions by Ocky Radjasa